Erik Wøllo
Traces • Images of Light • Solstice (remastered)
Tracks:
Three of Erik Wøllo's influential early works are reborn and released anew in this set of special remastered editions.
Originally released between 1985 and 1992, these albums have long been out of print and difficult to find on CD. This set presents all three classic albums, along with eight previously unreleased tracks from the era, all remastered with depth and clarity that far surpass the original releases. Each CD is housed in a dual gatefold vinyl record style jacket, and features elegant, updated artwork based on the original versions.
We've put together 500 of these exclusive three-disc sets. They are wrapped in a black linen paper band which is signed and numbered by Erik Wøllo.
The sets will ship in numerical order, so earlier orders will receive lower numbers.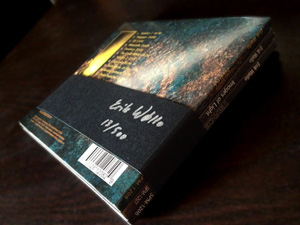 This collection represents a seminal time for Wollo's artistic development; it was during this period that Erik found his distinct musical voice, skillfully defining and perfecting his unmistakeable sound.
'After many years as a professional touring musician, these works were a milestone and a turning point for me. I quit all the bands I was playing in at that time, and set up my own Wintergarden Studio. I wanted to work on my own, like a painter in his studio. '
– Erik Wøllo
---
TRACES